Melt away makeup + wipes in seconds
New Micellar Oil Cleansing Wipes are derm-devoloped to melt away makeup, revealing clean, soft, radiant skin. We've partnered with skincare innovator Conserving Beauty to unite sustainability with beauty so you can enjoy a zero-trace cleanse. Because each Wipe dissolves within seconds, leaving zero waste and your skin glowingly clean.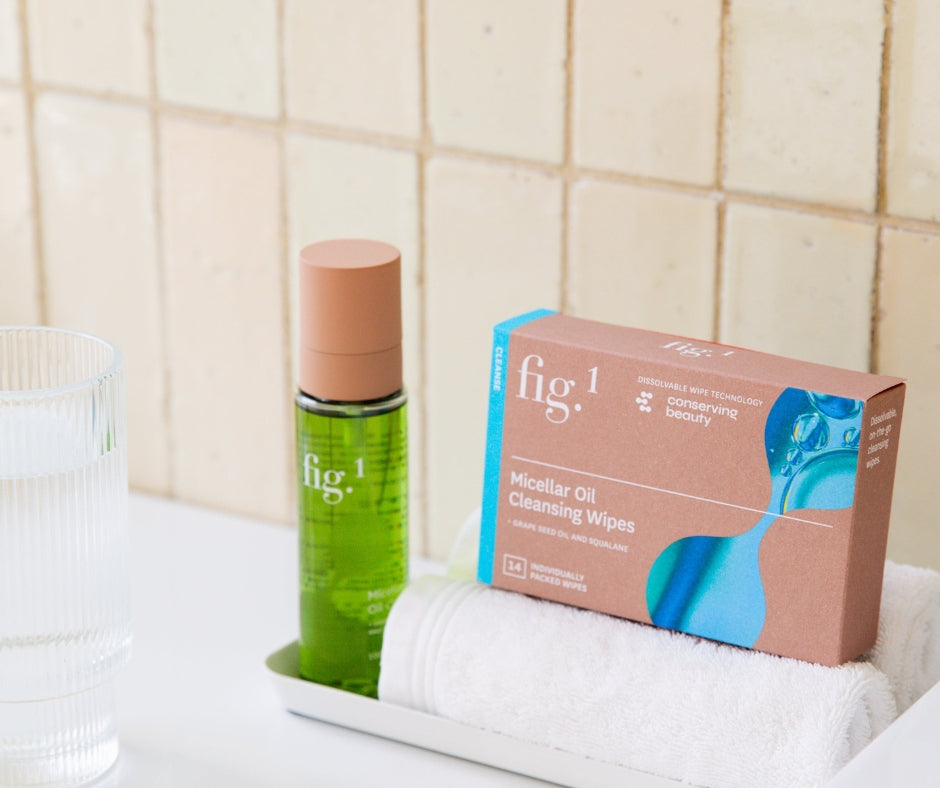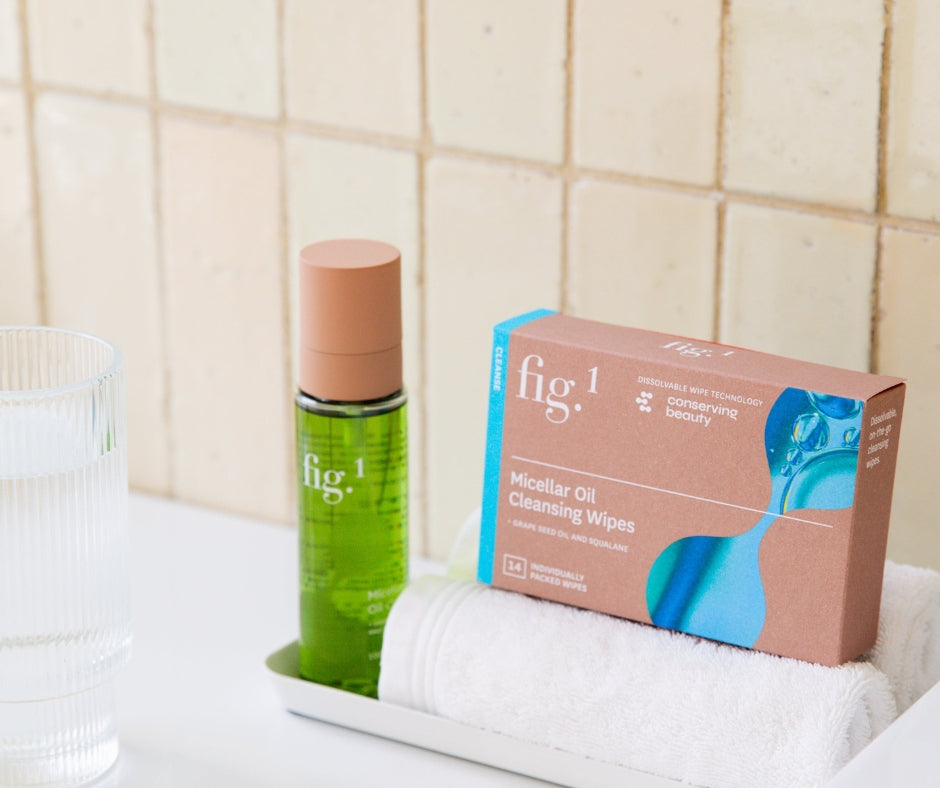 Award-winning cleanse
Each Fig.1 Micellar Oil Cleansing Wipe is infused with our #1 bestselling cleanser, voted Best Makeup Remover by Women's Health Magazine. Our new dissolvable wipes are clinically proven to remove makeup, dirt, and SPF at home or on the go. InstaMelt technology ensures each wipe dissolves instantly after use, leaving zero trace or waste.
Shop Now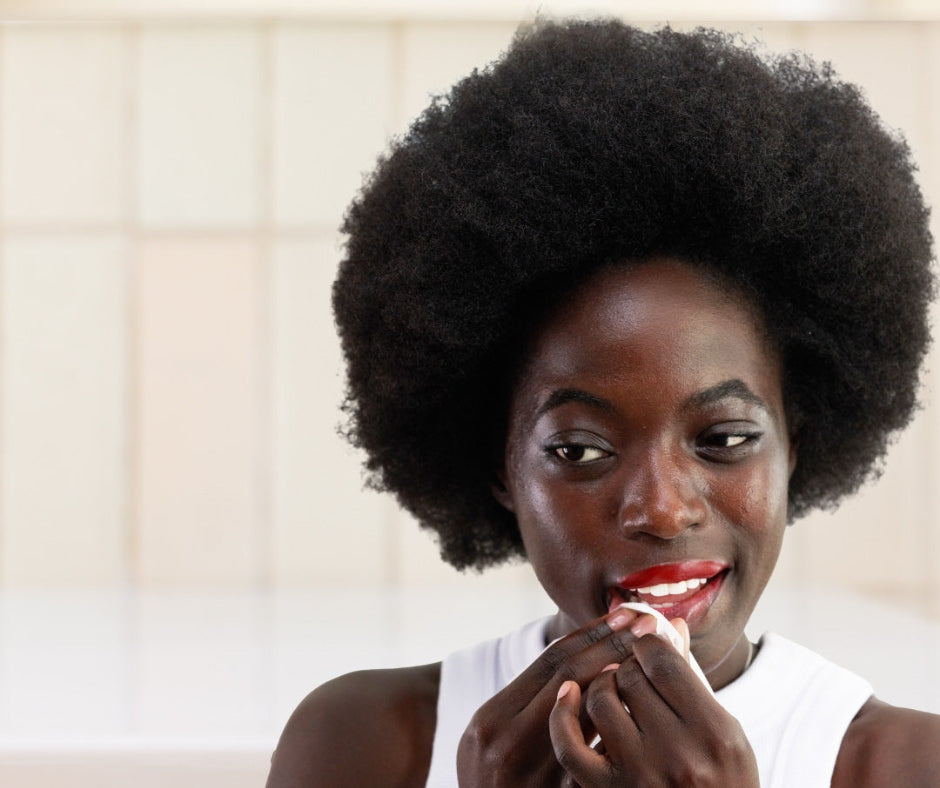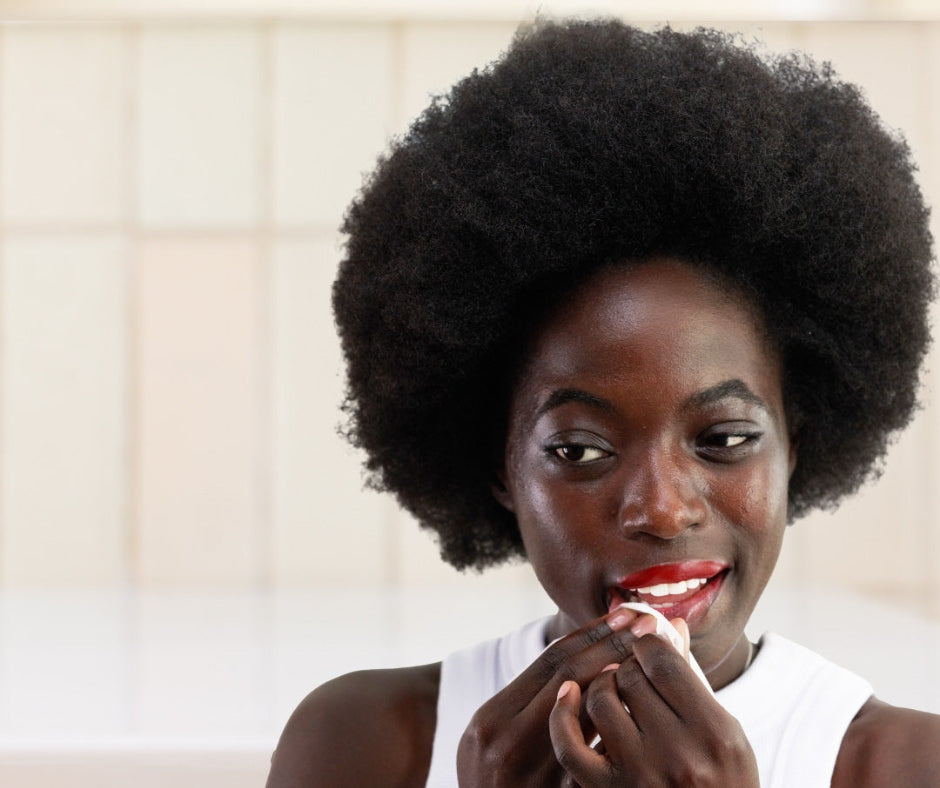 Key Benefits
Dissolvable: Our wipes dissolve in seconds, perfect for an active, on-the-go lifestyle or a quick at-home cleansing to dissolve the day away.
Skin-Loving Formula: Dermatologist and allergy-tested, our wipes are kind to skin, merciless on makeup, dirt, and SPF.
Clinically Proven: Rest easy knowing our wipes cleanse and maintain your skin's natural barrier. 
Suitable for All Skin Types: Derm-developed to maximize cleansing without irritation.
Add To Basket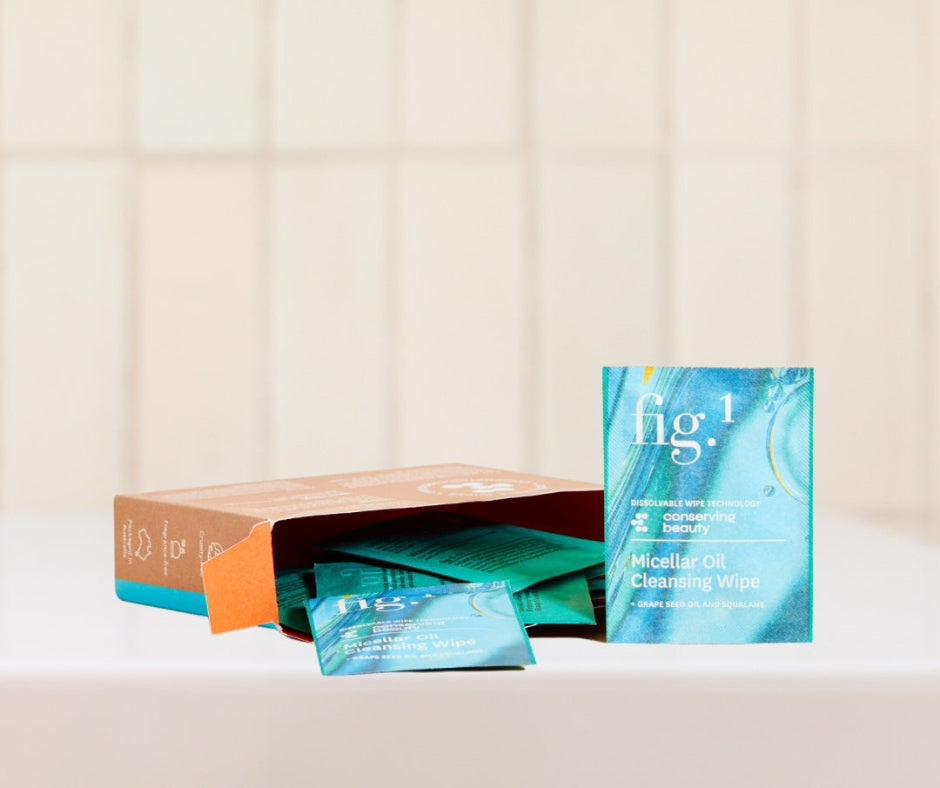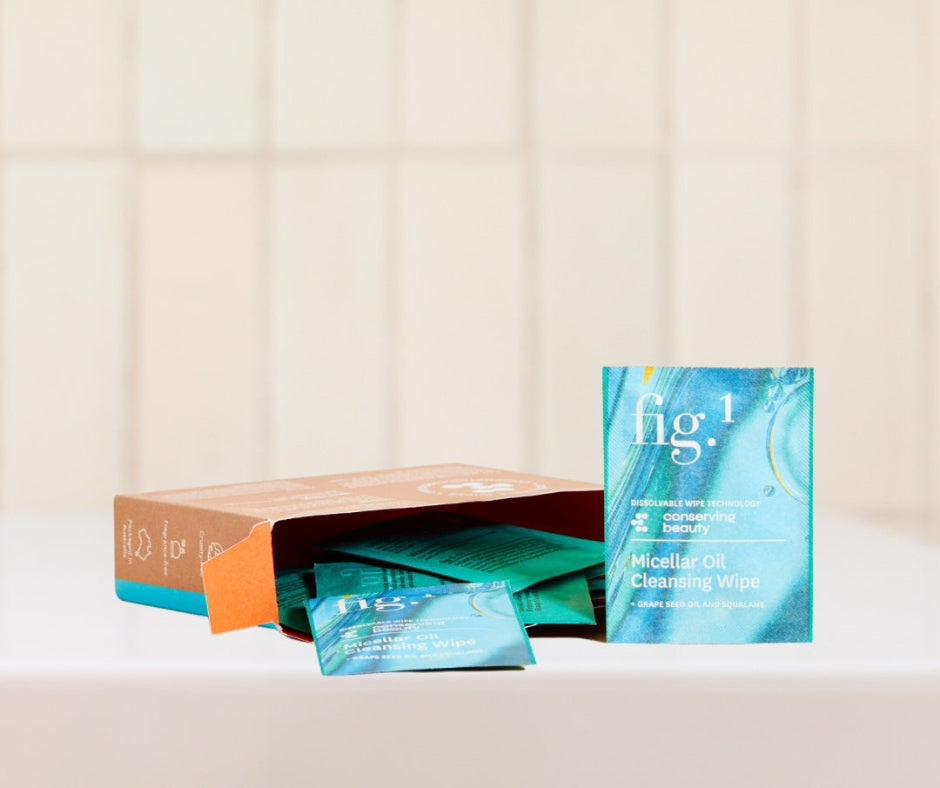 Planet-friendly
Fig.1 Micellar Oil Cleansing Wipes come in a fully compostable sachet, and our cartons are crafted from recyclable materials that fully biodegrade in landfills within 14 days.  So now, you can maximize your cleansing outcomes while minimizing our collective environmental impact.
Learn More
Our customers are raving!